Making of the Blood elf
"Making of the Blood elf " by Ziv Qual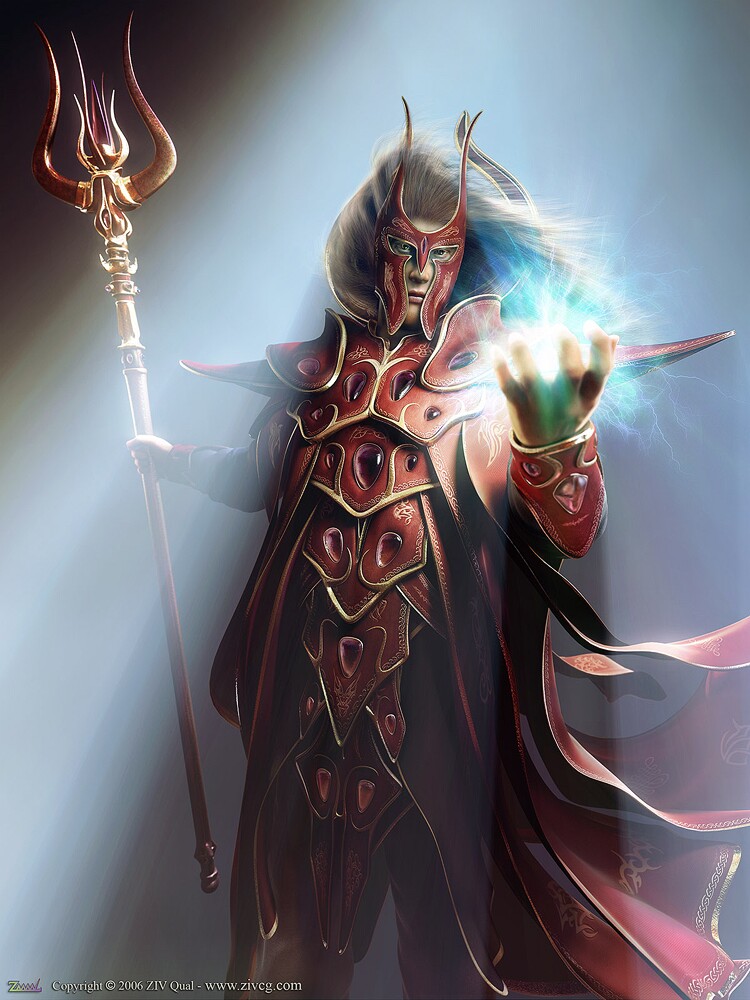 This tutorial will covers some of the interesting steps of producing this image.
starting with what sparked the idea, and covering the modeling, texturing, rendering and compossiting.
I will also share a few tips and tricks as I show the process.
3Dtutorials.sk recommendation:
To maximise the realism of your CG character we recommend using high quality photo references from the #1 reference website www.human-anatomy-for-artist.com
Concept and inspiration


Not much to say here.
After quite a long time of no free-time personal projects, I run across a sketch of a blood elf from Blizzard and I was flooded with inspiration. I then gathered a few more sketches by samwise and at a certain point I had a very clear picture in my mind on the whole composition and on very specific things like the armor's design. I should note that the sketches sparked it for me and helped my inspiration run, but I was in no way trying to duplicate it, I wanted to give it my own design.
Modeling

The Blood elf is all about layers of objects on top of each other. I've started with a generic male model which I already had and used just as reference. The first thing I modeled was the base robe underneath everything, when I was happy enough with it I got rid of the body model. I then started modeling all the parts of the armor going from chest to bottom, then the shoulder parts, the mask, and all the parts of the cape.
For continue of this www.free3dtutorials.com tutorial click to open link (it will be opened in new window).